Wassup people?! Sorry for not keeping my promises, but life goes on, right?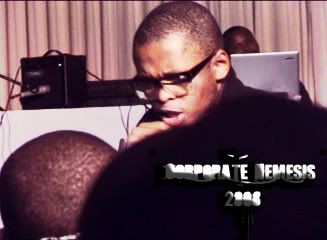 I've been enjoying home, can't complain really. That's a picture of
Core Wreckah
performing in
Zaire
back in
1970
(actually, it's at the
Poetry Buffet
which was held two weeks ago at the
Maseru Sun Cabanas
). It was a dope event overall, shout-out to
Pytur
, and the whole
Poetry Farm
collective.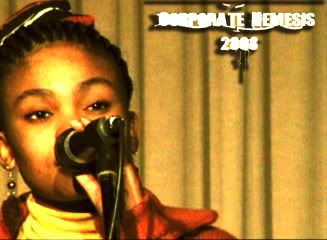 My man
Phil the Kritik
is on the grind, working on his mixtape,
Loud and Out Vol. 1
. The tracks thus far are, to me at least, hot-a-lot (trademark that word!!!). A couple of artists are featured on it, but I won't be name-dropping lest I'm forced to re-tract my statements. It deserves a post all on its own. The lady on the picture is
that
pretty in real life!!!
Yo, later days. Keep warm people. Oh, the chick on the picture
is that beautiful
in real life! Peace!!!

P.S. As an extra, how would this look on a t-shirt??! I know, we dope. Shout out to
Fairo
.