It's been close to three weeks now, and I rose with one question at the back of my mind every morning: when shall I update the blog?? Well, by some hand of fortune, I gathered enough strength and might to holla today, and figured that Lesotho hip-hop has been making strides over the past couple of months, qualifying it as a candidate worthy of mention on these parts. So here goes a list of some of the people who've been making serious moves.
Note
: this is by no means an ordered list, so please do
not
interpret it as some sort of 'top-five' grouping.
Z-Digi
: He is one of the signees on an upsurging label called
Mighty Records
, and dude's been on a personal grind for the better part of 2008. His
launch back in May
has been deemed as one of the biggest in
Lesotho hip-hop
; not bad for someone whom a good number of people had never heard of before. To his claim thus far is a mixtape entitled
Street Culture Music Vol. 1
. Check out the sleeve below, I managed to grab a hold of the copy. While it does not possess that
wow
factor, it is worthy of giving it a bump. Through my conversations with him, I discovered that he's begun work on another project, tentatively titled
The Instruction Manual
. Production shall be handled mostly by
Benni B
, with guest spots from, amongst others,
Core Wreckah
(I hope!!!).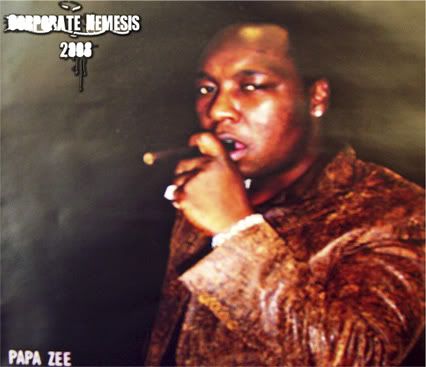 Papa Zee
: It's approaching a full year now since I last heard from him, but the noise he caused with his
Signature Album
is still causing chills to this day. This fact is evident when one listens to radio in
Lesotho
, and one of the songs from the compilation gets played. It's not really his album solely, but a showcase of various signees on his
Struggle Entertainment
imprint. And just so that people know, he is one of the first people I know who put in mad amounts of work into the establishment - and consequent acceptance - of
Lesotho hip-hop
amongst people. Definitely one of my inspirations.
Dunamis
: Now, you know that someone is making moves when you google
Lesotho hip-hop
and come across comments like
this one
. His first video,
Mastered seed
, received mad spins on a lot of television stations (including
Channel 0
and
SABC1
). But the man hasn't rested on his laurels; he actually shot another video,
Time has come
(
featuring Glory
), to keep the momentum going. This time around,
eTv
and
MTv Base
have jumped on board in terms of screening the video. Not only that, his label,
KOL Productions
, has recently released a compilation featuring a range of artists in and out of the
Mountain Kingdom
. A review will follow shortly, I just have to sort a couple of things out. For more information on this guy, check out the
KOL website
.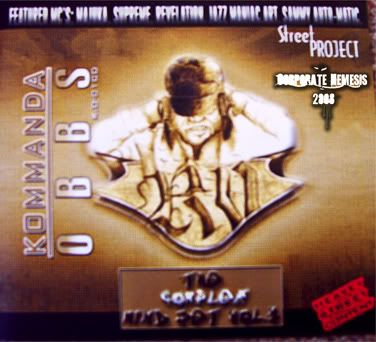 Kommanda Obbs
: I bought this guy's album immediately after hearing his tune on radio, a track called
Ke lorile
(produced by
Dim Light
). It did take me a while to sink into the rest of it, but he's definitely on point with the flow. Being that he isn't based in
Maseru
, I do not get to hear a lot of the stuff that he's doing. I did get to have a chat with him in
July
though, and he let me in on some of his plans. I'll upload what he had to say (yep, I managed to get it all on tape baby!!!), just to share with y'all. Amongst his plans, he wants to start, or, more appropriately, has started a movement called
Ts'epe
, which pushes distinctly
Sesotho
raps.
3.32
I shall push myself to update the blog more, share whatever lies in my thoughts. And, just for old time's sake, here's the
Time has come
joint by
Dunamis
. Download, enjoy, and share. ONE!!!
Time has come - 3.3MB