From a purely artistic perspective,
Poltergeist
has gone through change. It is perhaps fitting, since he studies and, by extension, lives in the
United States of Amerika
-
New York
to be exact. He seems - or '
sounds
' - to have immersed himself in the lifestyle, taking everything in stride, and becoming comfortable with the nuances of a first-world society in the process.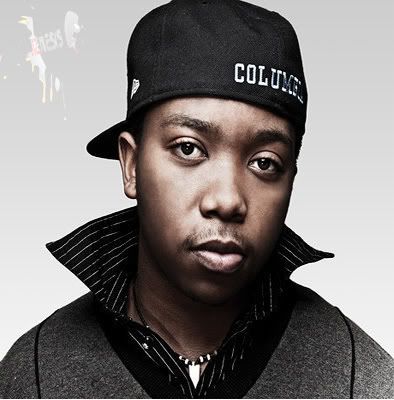 We support change; change is good, and is what artists need to go through in order to stay relevant. Artistic evolution, the lack thereof, is perhaps the worst injustice one can commit upon oneself. We were elated when
Poltergeist
sent us a batch of songs early last week, not in the least because of our appreciation for good music, but also because of our keen-natured selves. We wanted to hear just how much New York had influenced one of the emcees we revere and have respect for.
Poltergeist
has always been a strong emcee in terms of concepts. What lacked was an engaging sense of delivery, the type which keeps the listener in tandem with the mood of the song, prohibiting that listener from veering too far off into the music to not get what the overall track is about. On 'Let you free', Poltergeist waxes lyrical about love gone wrong, a common theme among all who are old enough to have got their heart broken. And therein lies his strength; he is able to take the layman's experience, blow it into super-sized, non-pixelated frames, and project it on top of sonic soundscapes which help weave the narrative together.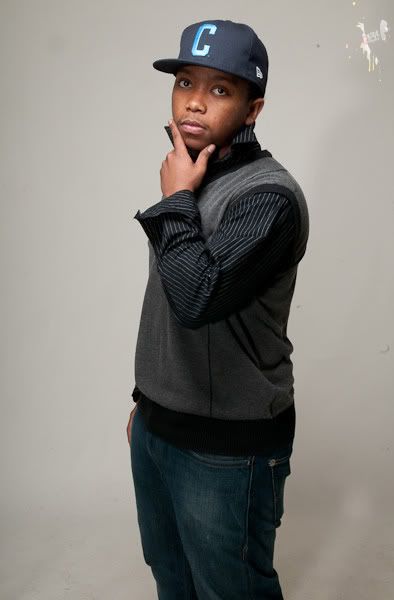 His choice of beats is not bad either. Though he veers off into what has been, until now, unfamiliar territory for him (as witnessed on the bounce-heavy '
Wake up
'),
Po
's heart still lies with soul-inspired beats. He does not forsake that which he loves, opting rather to take what he learnt from hanging out with his kin-folk in
Maseru, Lesotho,
and fuse it with what
New York
has to offer. The results are nothing short of astonishing, as the sample of songs we have received attests.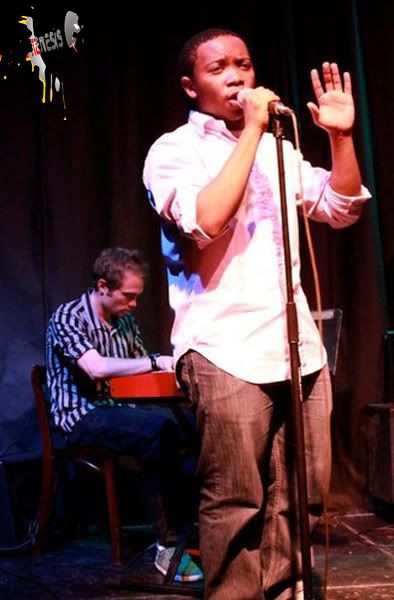 Poltergeist
is preparing to release a mixtape in the near future. In the interim, do quell your anxiety by downloading the songs below. The file includes two other tracks from the archives, one of which was produced by our friend
Phil the Kritik
.
[Poltergeist at a Poetry Farm-organised event, circa '08]
Link
:
Poltergeist
[
approx. 30Mb
]