Skebza D
Weekends can only mean one thing, and that is free stuff!!! This week, I present you another favourite of mine,
Skebza D
, whose real name is
Mokebe Mohasoa
. This dude has made a number of notable moves in the Lesotho hip-hop scene, and in
Bloemfontein
. He's got a crew with
Pasco
under the banner
Maseru
. I knew him through his former crew
Hipnotica
, and first saw them perform in 2001 at a show that was held at Lesotho's
National Convention Centre
.
At times, I really thought he had it all figured out, but became not-so-convinced when he switched his style from time to time. This character trait would be what defines him to this day. He is quite versatile, but, to a large degree, inconsistent as well. Deals have been promised, but nothing solid has materialised. The Maseru tracks that I've heard are pure fire, but I see nothing transpiring out of that. He seems to be caught in limbo, or maybe cannot chase after a dream for too long in order to realise it. Whichever the case, I respect him dearly. He is a dope lyricist, and covers a range of topics in his rhymes. The track I shall share is called Errah, recorded back in 2005/06. Just listen to it, and decide for yourself. Oh, the other reason I chose the song is that he mentions me in his raps (ha ha ha!!!). It's taken off of his Sotho hop EP.

Errah!!! -Skebza D (2.65MB)


Otherwise, check out this post on africasgateway.com. I found it quite refreshing. I've been a member of the site for ages, and have seen it morphing continuously right up to the point where it's at now.

While I do not like the status quo, I still go to it daily, and check out what is on the minds of AG-ians out there. And this is the site that has introduced me to so much of the stuff that I know now, musically and otherwise.


Lastly, we are trying to put up a www.corporatenemesis.com domain that'll enable us to do more than just posting links to songs we've uploaded elsewhere. It'll contain songs that you can download straight off the site, and maybe a couple of the video and design stuff that we do.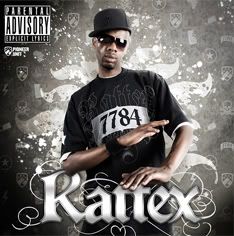 PS. Check out Rattex on his myspace page. I was with him just a short while back in order to cop his EP called '7781'(go to the Pioneer Unit site to order a copy). He also let me listen to some joints that are going to be on the album. I shall say no more. Just keep a lookout for him, he's mad live!!!