I simply couldn't resist the charm of posting two near-consecutive rumblings, not in this lifetime at least.
Core Wreckah
is as much an entity as he is a part of me, if that makes sense. I mean, it's the same person, just that the existential dynamics differ. Anyway, check out the page on iLike:
This is the picture for Core's promo, released a year ago. Time flies, only seems like yesterday. Read the full bio on that iLike page, and become part of the collective.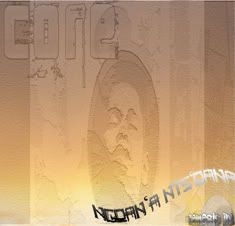 Faya!!!