I'm turning out to really love love Cape Town. Apart from the ridiculous amounts of school work that I have piling up somewhere under my bed, it's a lovely place, especially if one is willing to explore further than the confines of UCT. I've been to a good couple of shows, made links here and there, and trying to have a good time while I'm at it.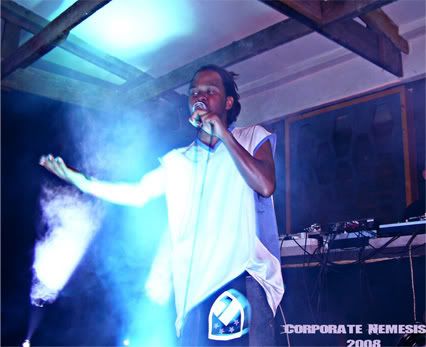 This is a real quick, random post. Just check out the pic or two that I've put up, more updates coming up in the next few. Am planning to make this some regular joint, so whoever you are stumbling upon it right now, please return on a bi-weekly basis to just check it out. Peace!!!
By the way, the image is that of Ben Sharpa performing live at The Assembly in Cape Town. He dropped a dope set, so did Wordsworth. One...